Pricing
To order a product, we will need to have a telephone consultation with you to discuss our product further and discuss with you the features we have included in the basic model, and any added extras that may be required, based on your individual requirements.
You can call us on 07585 667 248 or 07731 793 687 to discuss further.
| PRODUCT DESCRIPTION | PRICE |
| --- | --- |
| Mini (single bed size) with low sides | from £ 4310 |
| Mini (single bed size) with high sides | from £ 4310 |
| 3/4 Twin (narrow double) | from £ 4415 |
| Midi (double bed size) with high sides | from £ 4510 |
| Maxi (2m x 2m) | from £ 4682 |
| Made to fit custom size (any size up to 2m) | from £ 4000 – 5000 |
| HiLo module (add to cost of Mini, Midi or custom) | from £ 1275 |
| Travel Pod | from £ 2036 |
| Soft Safe Profiling (only available on Mini) | £1100 |
Why buy from us?
Experience: you may not have heard of us, but behind the scenes we have been designing and manufacturing these products for more than 16 years.
Problem solving: We design and manufacture everything on site, problem solving and customising to the individual is what we do best.
Pricing: Deal direct with the manufacturer and get a very competitive deal.
Service: Ask any of our customers. We go the extra mile to make sure your happy.
Design: Our skills encompass engineering, textile design and industrial sewing. We believe in simple, long lasting designs that look attractive and desirable .
Ethics: The last thing anyone wants is an expensive white elephant. These products can provide life changing help in the right situation, please use our expertise to help you decide if our products will work in your application. We will never try to sell you a product that we believe is not suitable.
---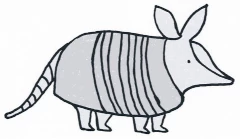 ---