Complex Care Bed
From £6840
Make an order enquiry
Please ask if you need something customised. For example we can add an opening to allow an oxygen mask to be passed into the pod without having to disconnect the mask from the hose.
The rear side of the complex care bed
Standard roll-up wall opposite side to enable nursing from both sides

Third door at head end for crash-team if needed
The front of the complex care bed
Onion-shaped door can be rolled-up or side-hinged for ceiling track use

Our unique soft and safe Profiling feature

Our unique netting roof option with ceiling track use

Hi / Low feature for personal care and working height

Optional holes and zip-slits for O2 masks / feeding / drains etc.
Included Features
Profiling
Our profiling feature is unique to Creative Care beds.
Safe and soft , with no entrapment issues.
Only available on the Mini
Hi / Lo
Our super stable Hi-Lo unit can be added to any of our pods. It can even be added at a later date!
The Hi-Lo feature uses our own special design, not a modified bed frame. We believe it's the most stable on the market.
Castors / Static
Integral plinth with adjustable feet, can be set to 3 different heights. Can be free standing or fixed to floor to comply with DFG.
Castors can be fitted to ease movement
Customise with 1000s of designs
We can give your bed a unique look using thousands of different designs!
The bed can be designed to fit into the room, or to reflect the interests and hobbies of the child.
Features
Useful Information
How to ensure that your new bed fits the room.

Find out about pricing options.

Pricing information and options.

---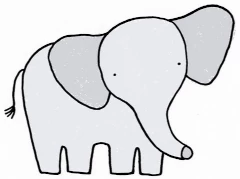 ---