Testimonials
We take great pride in crafting beds that make a real difference people's lives. But don't just take our word for it
Read what our happy customers have to say...
and let us know if you would like to add your story!
Freddie's Special Needs Journey
"You shouldn't restrain your child in an enclosed bed", "It's cruel"… Freddie will hardly ever sit down and relax. He will wander around aimlessly; he needs to be shown where to go and what to do. Freddie's sensory signals and his responses are different to most people. He can take longer to process information, he can receive and respond to the information differently, and this can affect his normal everyday functioning. He's a sensory seeker, he craves sensory input.
He will seek out things that satisfy him. This could be by touching everything, being drawn to moving and falling objects, and bright lights. He's constantly on the move. He can appear hyperactive and restless. He never really seems comfortable, or like he can switch off and relax. I'm constantly watching him, stopping him from touching things that he shouldn't, and guiding him to go and sit down, play, or rest. Freddie's not naughty, but he is very driven by his sensory needs. He's vulnerable and has absolutely no sense of danger. I've written before about the vestibular sense and proprioception.
A typically responsive vestibular system enables a child to feel secure and confident in their body, so they can move, attend to learn, and rest. Freddie is under sensitive to vestibular input, and this input lets us know when we're moving, how fast, and in which direction. It can affect balance and coordination. Freddie can tolerate a lot of movement before his brain processes the information, and he realises he's moving. Proprioception is the sense of self movement and body position. Freddie isn't aware of personal space, and sometimes doesn't know where his body is in space. These sensory issues dramatically affect his ability to focus, remain calm, and rest. To help Freddie rest, he has to be enclosed. Once he's enclosed in his bed, he's calm and able to switch off easier, he has less to concentrate on, he isn't being overwhelmed by his sensory needs, he feels secure in his body.
I will see a difference in his body language and facial expression, it's like a fog has been lifted. It reduces his anxiety and body movement. Before he had the enclosed bed, he would be awake at all hours, wandering around, not being able to settle, being destructive, putting himself in danger, and hyperactive. Freddie has severe sleep issues. Now that he has an enclosed bed, he feels safe, he can settle himself much better and finally relax. He sleeps better because he feels safe and secure.
Without the enclosed safe bed, I don't know what we'd do. Some professionals disagree with "restraining" a child, probably because the equipment is so expensive, and they don't want to help fund it. But they don't understand how tiring it can be for the family; sleep deprivation is torture for all involved. An enclosed bed can be really beneficial to a child with sensory and sleep issues. We use this product to protect Freddie, and to make him feel comfortable, not to isolate him, or "lock him away".
Freddie's sleeping patterns have improved enormously since having a safe bed. His focus, behaviour, and progress, have all improved because he's getting some much-needed rest. My advice to parents is to do what works best for your family, and never feel guilty for making your child's needs a priority. Having an enclosed bed is not "cruel". Cruel is allowing a child to cope with zero hours of sleep so that they can't function daily or progress. Professionals were quite happy for me to sedate Freddie regularly to help him sleep, but against an enclosed bed which is a natural solution to severe sleep issues. It doesn't make sense. It helps their budgets for a short period, it doesn't help my child, or their budgets long term.
Freddie is a happier child now.
Professionals who read this, and other parents who are against the enclosed beds, should stop questioning other parents' decisions, stop making assumptions when you have no idea or understanding of the situation. Educate yourselves on sensory and sleep issues, and stop trying to make parents like me feel bad for our choices. We're the ones who have our children's best interests at heart, and make their happiness and safety a priority!
---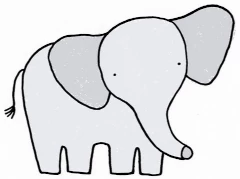 ---
Wow wow wow! We managed to get a great rest on our holiday!
Just when we thought we may have to stop travelling or limiting holidays due to the lack of sleep and danger to our little man !!! Then along comes the travel pod !!!
It was fantastic everyone slept well every night the few times our Kevin did wake we heard him and could tend to him before he had his head in the oven climbed on top of a table or tried to let himself out of the apartment !
I can't thank you enough !!! He would go into his pod throughout the day just to chill out or have a nap (his siblings did too) and we zipped him up safe only when we slept of an evening. I worried he would be upset at being zipped up but not the case at all. Ultimately he was safe, bonus we all got sleep without sleeping with one eye open! This bed will transform not only mine and Kevin's future travel plans but allow his 3 siblings not to miss out on getting away too !
Ryan air agreed to put the travel pod on our flight free of charge without question. It was one simple phone call.
It's a far cry from our last holiday !!!! Which was full of sleepless nights and more stress than what it was worth to go away. It Felt like back to normality with the pod. What a lifeline this is to our family Thank you 🙂
Thanks again and take care from one rested happy mama
Sheila 🙂
---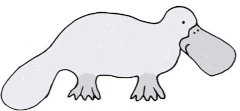 ---
Simon's Mother
Simon's first Safe room was made for him when he was just nine years old; straight away it made the biggest difference to his life (and ours) that you could imagine and has carried on doing so for the last sixteen years.
Before it arrived my lad's own bedroom was a risk to him, even with his mattress on the floor, the window covered and radiators removed he was still injuring himself on the walls and any hard surfaces. Plug sockets were boarded over and carpets and light fittings removed to try and keep him safe. He didn't sleep more than an hour or two at night and my worst fear was that I'd wake up one time and he'd have got out of the house.
The Safe room changed everything.
It gave Simon his only safe place to spend time alone. He took to it straight away spending time in there during the day as well as at night, very quickly becoming much calmer if he could go there when he wanted to. Simon was safer now and he was able to have all the ordinary things we take for granted – light, heat, ventilation, his first ever pair of curtains -he'd pulled them all down before. He even began to sleep a bit more. The whole family got sleep for Christmas that year.
I know Simon's Safe room is the thing that kept him safe and at home with us for another ten years rather than needing residential care. Now a very grown up twenty five year old living with other young people in supported accommodation he still uses his Safe room, it continues to keeps him safe whatever his mood and is the thing that enables us to still have him come home.
---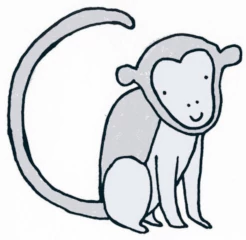 ---
Father of Twins
I'm a father of twin boys aged 6 both with Autism. For many years both boys have only slept for four to five hours per night, so my wife and I have always been up through the night keeping the boys safe and putting the boys back to bed.
The boys would climb on window ledges; bite though wires, eat things they shouldn't, undress, hurt themselves and each other.
After doing everything we thought possible, putting up window shutters, locking everything away, installing cameras and going through 13 different beds we were at our wits end, until we were given a Safe & Sound. We can put each twin into a Safe & Sound and know their safe and they are very happy to go in and some nights they sleep a little longer than five hours AMAZING!
It's a lovely piece of equipment and there's something calming about it once inside. There is no climbing out, no eating things they shouldn't, no bouncing and no hurting themselves.
If you're a parent going through sleepless nights, night after night frustrated because you cannot help your child sleep and they are doing things that break your heart and all you want to do is keep them safe while you get a little rest, then I would highly recommend this product. (Mark, Dad of twins)
---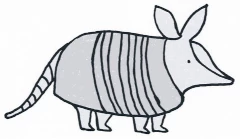 ---
Our only regret is not getting one sooner
Thank you for delivering and installing Jonah's bed last month. He is sleeping really well in it and I have to wake him up nearly every morning. As far as I know, he has not been waking during the night as I've not heard him. My only regret is that we didn't get one sooner. It's absolutely brilliant!
Thanks again.
---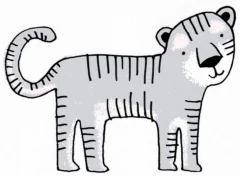 ---
Rhythmic movement disorder
From the age of 9 months old, my perfectly healthy little boy developed his own way of self soothing. He would sit up in his cot, and rock backwards and forwards, whilst hitting his head on the bars of the cot. We quickly learnt that this was in fact a sleep disorder, known as Rhythmic movement disorder.
We managed this for as long as we could, by putting him in a travel cot, as the mesh sides were much softer, and impact was less. Sometimes episodes could last hours at a time, so nights have always been disturbed for us all.
By the age of 18 months, the banging became much worse, and the cot was much too small. We tried putting him on a mattress on the floor,but he would always get off immediately, to search for a wall to rock against. It was heartbreaking to watch, and we felt his safety was at risk. We'd sometimes not be able to get in his bedroom, as he would be sleeping in front of the door.
We were a very unhappy household, and decided that we needed to find a safe place for our son to sleep at night. By chance, I found Creative Care, and in a desperate state, made a phone call on Sunday morning. I was surprised when Tom answered the phone, and was extremely helpful and understanding of what we were going through. With the help for Tom and his team, we had a found a solution for our little boy, and his new bed was on its way to us in just a few days.
I managed to build the bed myself by following the online video…. I just couldn't believe how simple it was. The best news is that our baby boy is so happy in there, he loves it, as does my 3-year-old, who keeps asking for one. Dexter still rocks, but I have to say, that the noise is so much less, and the episodes are shorter.
We're Absolutely over the moon… For anyone thinking about investing in one, I urge you to go ahead. You won't look back, I promise.
---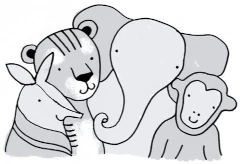 ---
My son is sleeping so well, he feels safe and absolutely loves his bed
My son has multiple disabilities including severe non verbal ASD, ADHD, 2 chromosome disorders, a genetic disorder, sensory processing disorder and global developmental delay.
His behaviours can be extremely challenging and as he has no sense of danger and absolutely no fear.
This can make keeping him safe very difficult and at night we had to lock our little boys bedroom door to keep him safe.
Unfortunately we did not get much sleep because he would bang his head on the door , walls and his bed.
Our next door neighbours were unhappy because their children were being disturbed at night.
Our other son who has different disabilities was kept awake all night and his school work suffered.
Our OT recommend that we apply to NewLife for a grant to purchase a bed from Creative Care.
Tom came out quickly to measure up and the whole process was fast tracked due to our urgent need to keep our little boy safe.
From start to finish , including applying for funding it took only 7 weeks.
We have had the bed for a couple of weeks now and my son is sleeping so well, he feels safe and absolutely loves his bed.
We chose a really cute design with trains on it and he really loves the pictures of the steam trains and likes to trace the designs with his fingers.
The quality of the bed and the design are absolutely amazing.
His sleep patterns have dramatically improved and he will sleep until 7 am some mornings, instead of his usual 4/5 am.
We love his new bed so much , our lives have been made a lot easier.
Everyone in the family and the people next door are getting a better nights sleep.
Thank you so much for making the bed so quickly and for the quick installation.
I wouldn't hesitate to recommend a creative care bed to anyone with a family member who has additional needs.