We work hard to help improve the lives of children and their families
At Creative Care, we are dedicated to transforming lives through innovation and care. Our mission is to provide families and institutions with textile-based safety beds that make a real difference.
About Us
Based in the heart of West Yorkshire, Creative Care Limited is a small manufacturing company specializing in enclosed safety beds since 1998.

How it all started...
It all started when our friends were struggling to find a safe sleep solution for their autistic son. His tendency to bang on windows and walls was disruptive and unsafe. The only options at the time were expensive, unsuitable room padding or major home renovations.
Using our expertise in engineering and textile design, we developed a free standing padded structure that was both strong enough to withstand abuse yet soft enough to protect the user. This innovative approach also reduced noise while helping the child to feel safe and secure.
Onwards and upwards...
Our safety bed was so successful that the original design has been adopted as the benchmark for enclosed safety beds around the world and has been used in homes, schools, hospitals and more. With over 24 years of experience handcrafting specialized textiles, we have fine-tuned our design while keeping production in-house through the use of technologies like welding and 3D printing.
Creative Care is loved by occupational therapists for our commitment to compassionate care. We pride ourselves on going the extra mile to ensure our customers are happy, safe, and empowered through our products.
Looking to the future.
Today, our products feature the latest designs and technologies to provide stylish, compassionate safety solutions for special needs kids. Our newest collection incorporates feedback from caregivers and years of experience. We are proud that are beds are loved by children and parents alike.
Our mission is to provide families and institutions with safety sleeping solutions tailored to their needs. Please contact us to learn more about our products and how we can help create safe spaces for you and your loved ones.
---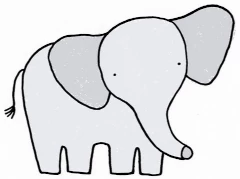 ---