Welcome to the home of the original enclosed safety bed
We create hand crafted, stylish beds to keep your loved ones safe. Trusted and loved by families and caregivers.
Features
Our range of special needs beds
The Safe and Sound Pod is our orignal enclosed saftey bed.

The Travel Pod is our popular portable safety bed.

We can customise our beds for a variety of complex needs.

---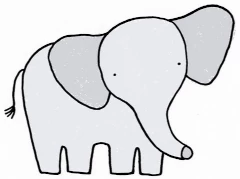 ---
Unique features for peace of mind
Our products are designed to be adaptable. Not only do we tailor make to the individual and the room by offering a range of wall designs, you can also update the equipment as you go along. If climbing is a problem - add a roof, if the carer needs help with changing - convert it to a Hi-Lo. Need castors or feet? No problem..
Useful information when ordering
How to ensure that your new bed fits the room.

We offer a range of options for delivery and fitting.

Pricing information and options.

Latest From The Blog
Check out the latest articles from the Creative Care Blog
Here at Creative Care, we are only too aware that there are many different conditions that cause people to need help with sleep.
How our enclosed safety beds help people with special needs and their famlies get a better and more peaceful night's sleep.
How creative care provides custom designs to help children and families bond with their new beds.